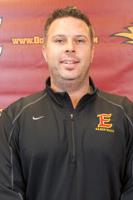 Coach TJ Rosene, Emmanuel College 2009 NCCAA national champion, national coach of the year, 3-time SSAC conference coach of the year
"Sam Allen is a first class teacher of the game. It is his blue collar work ethic that sets him apart and makes him special. I hire him to work with my college team because of the knowledge, passion and energy that he brings to the gym for every session. He knows what it takes for players to get to the next level both physically and mentally. Whether I am serious basketball player looking to improve or a coach looking to advance my team I can't think of anyone better then Coach Allen to get you there."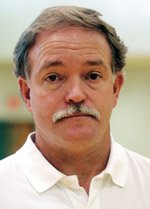 -Coach Eddie Martin, Greater Atlanta Christian, 5 time GA high school state champion
"I would highly endorse Blue Collar Basketball and Sam Allen for individual and team training for basketball. I have known Sam as a high school and college player and as a coach. He has become quite a student of the game as well as having a tremendous work ethic. He not only knows how to play the game, but has become very adept in teaching the game."
"Both of my sons have trained with Sam Allen for years. My oldest will be playing college ball, in large part due to Blue Collar Basketball's focused training in the areas of ball-handling and shooting. My youngest is a middle-school player, with his training focused on fundamentals as well as strengthening his core, which is essential.
Both of my boys have improved dramatically under Sam's tutelage. I would not hesitate to HIGHLY recommend Sam Allen & Blue Collar Basketball to anyone who is serious about realizing their basketball potential and wants to play at the "next level", whatever level that may be."
- Bailey Bowline IV
"Sam Allen & BCB are as much about life as it is basketball. The lessons these student-athletes receive will help them be successful on and off the court because of their ability to articulate and communicate how to set goals and effectively train by focusing on every detail. 
Overall Sam's passion to developing each athlete is unmatched in the coaching profession."
- Scott McIntyre, former division one athlete
"At BCB, the team is more than trainers, they are investors. Their unique ability to instill basketball skill in players is second to none, but the personal investment in the players themselves is what sets them apart. It is with great confidence that I recommend to you BCB."
- Gant Garner
"BCB is a great program that helped me perfect the details of the game and become a leader on and off the court. It also taught me how to be disciplined in the classroom and the court."
Brandon Powell, Harrison HS
"BCB training helped prepare me for the next level by providing me with skill advancements that help make the game easier. It made me think more efficiently on the court by simply giving you counters to any defense. I'm glad I was able to participate in BCB training and Sam really challenges you to get better and to work on your game."
Shaun Jones, Valdosta State University/Central Gwinnett HS
BCB training is more than just a workout; it develops your mindset and helps you exceed your expectations.
- Devontae Cacok, UNC-Wilmington signee/Alpharetta HS
"Blue Collar Basketball gave me the opportunity to train with like minded athletes and get out of my comfort zone. It helped develop my overall game, but more importantly I was able to take what I had learned and help develop my teammates. Sam Allen's teachings helped propel not only my game, but my life with his example of the kind of man I want to be."
Davy Fisher, 2014 Region Player of Year, Model HS, Mississippi College