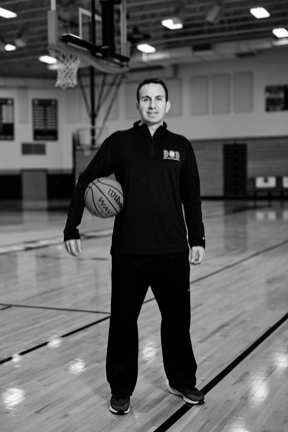 Biography
Coach Sam Allen is the owner, founder, and coach at Blue Collar Basketball. Since BCB's inception in 2011, Sam has worked with players from a variety of levels including middle school, high school, college, and professional. Prior to founding Blue Collar Basketball, Sam spent eight years coaching at the collegiate level. In addition to running BCB, he also works with highly acclaimed and world-renowned PGC (Point Guard College), where he directs "Essentials" and "Shooting College" courses. Sam's unique ability to teach the game and infectious energy have afforded him the opportunity to speak at Better Basketball, PGC/Glazier, high school, and college coaching clinics. He graduated from Reinhardt University with a B.A in History and holds a Master's Degree in Sports Administration from Georgia State University.
Playing Experience
• All-State PG for school record 28-3 Brookwood High School his senior year under legendary 7-time Georgia HS State Champion Eddie Martin
• Starting PG for school record 125 consecutive games at Reinhardt University
• Compiled over 1,500 points, 500 rebounds, and 400 assists during 4-year college career
• All-Conference and All-Academic honors at Reinhardt
• Led school to first ever National Tournament Appearance
Coaching Experience
• 8 years at the collegiate level
• Coached, developed, and mentored 5 players at college level who went on to play professionally
• Worked under 2 National Championship Head Coaches
• Coached, developed, and recruited leading scorer in the country at 29ppg, 12 All-Conference players and 6 All-Freshman athletes
• Worked with over 40 teams including middle school, high school and college from various states as well as 2 international teams
• Coached and trained multiple Region Players of the year and all-state selections
Coach Christi Thomas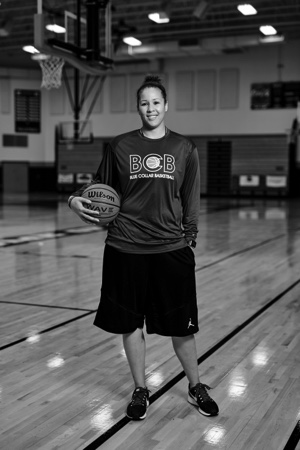 Biography
• Coached and trained multiple Region Players of the year and all-state
• Coached and trained multiple Region Players of the year and all-state selections
Thomas joined the BCB team in the Fall of 2017. Christi helps with high school & middle school team training, working with both boys and girls teams. She also leads BCB individual and small group sessions.
Thomas was a former Ms. GA Basketball her senior year at Buford HS. She continued her collegiate career at the University of Georgia where she finished in the top 10 for career points, rebounds, and blocks. She was then drafted #12 by the L.A. Sparks in the WNBA. She recently retired after 7 years in the WNBA and 9 professional seasons across several different countries. Upon her return to the U.S. and back in her home state of Georgia, she was named 2015-16 Community Coach of the Year while at Northview HS. She was an assistant coach at Flowery Branch HS in the 2016-17 season, helping lead them to the Final Four.
Sam Allen on the addition of Christi:
"We couldn't be more excited to have Christi be a part of our team. Christi and I had met a couple of times over the last few years since she retired from playing. However, when we worked together during the summer at a PGC course, I knew we had to find a way to get her involved with Blue Collar. Christi's got a great presence on the court as a teacher. She loves the game and loves helping kids. She connects well and commands respect. I'm fired up about her continuing to impact all the players we get to work with."
Coach Davy Fisher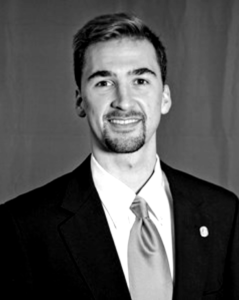 Biography
Davy was born and raised in Rome, Ga. He attended Model High School where he was a four-year varsity player (starting in 115 games straight), collecting 1,775 points and was selected Region Player of the Year, First Team All-State, and Northwest Georgia's MVP. He then attended Mississippi College (Gulf South Conference) on a full scholarship where he lettered four years under Coach Don Lofton and was named the Men's Basketball Most Outstanding Senior of 2019. He graduated cum laude and obtained his Bachelor's Degree in Kinesiology – Exercise Science in May of 2018 and was elected by his peers and professors into Mississippi College's Hall of Fame.
Upon the completion of Davy's college eligibility in February of 2019, he continued his playing career with the Jackson Eagles of the CBA (Central Basketball Association). He is also pursuing graduate school to obtain his Master of Intercollegiate Athletic Administration.
Davy has been a long-time member of the Blue Collar Basketball family as he trained with Sam in high school, and has since been involved with the BCB AAU/travel teams. Davy also has 5 years of experience teaching and coaching through Point Guard College (PGC), enhancing his ability to communicate, teach, and think the game.
Davy brings his experience as a player, coach, and trainer to ignite and inspire future generations to work hard and pursue their passions. Davy views basketball as a platform to teach life, develop better people and future leaders.
"I am excited to join the BCB team! Blue Collar Basketball gave me the opportunity to train with like-minded athletes and get out of my comfort zone. I learned how to train and compete at a high level, and I can't wait to give back that experience to future generations."
Coach Andraya Carter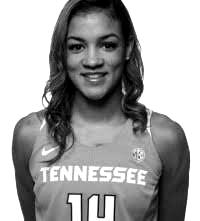 Biography
Andraya Carter played at the University of Tennessee from 2012-2016 during which the Lady Volunteers won three SEC Titles, three NCAA Elite 8 appearances and one NCAA Sweet 16 appearance. As an individual, Andraya was awarded the Arthur Ashe Jr Female Sports Scholar of the Year Award (2016), the Arthur Ashe Jr. Sports Scholar Women's Basketball Award (2016), SEC Community Service Team (2016), NSCA All-American Athlete Award, (2015) SEC All-Freshman team (2014) and was a member of the SEC Academic Honor Roll all four years. Throughout her college career Andraya began skills training for boys and girls of all ages in the Knoxville community and completed countless community service hours in the city, state, and even internationally. In 2017, Andraya Graduated from the University of Tennessee as a decorated student and athlete. She received her Bachelor of Arts in Communication Studies and her Master of Science in Kinesiology and Recreation Sports Studies- Concentration: Sports Psychology and Motor Behavior with a GPA of 4.0. Following graduation, she moved back to Atlanta Georgia where she now continues basketball skills training, is a head fitness trainer at Orangetheory Fitness in Buckhead, and works as a Women's Basketball Analyst for the SEC Network and ESPN.
Coach Rudy Bentley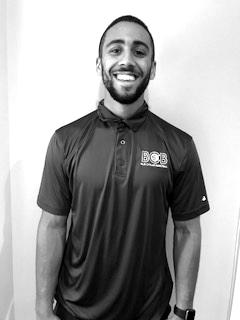 Biography
Rudy was born and raised in Madison, WI. He attended high school at Madison East High School where he was a four-year varsity letter winner and two-year All-Conference player. Rudy's first two years in college included brief stints at Carroll University and the University of Wisconsin-Whitewater before he finally found his home at Beloit College. Beloit is where he completed his undergraduate degree. As a collegiate basketball player, he was fortunate enough to enjoy four years as a starting point guard and became a record-holder in a few statistical categories at Beloit College. He graduated with honors and obtained his Bachelor's Degree in Business Economics in May of 2016.
Upon Rudy's undergraduate completion in May of 2016, he began his college coaching career as the Men's Basketball Graduate Assistant Coach at Lakeland University. While at Lakeland he eventually took on a dual role as an Admissions Advisor and Assistant Basketball Coach. After one year at Lakeland, he went to Wisconsin Lutheran College to become the Men's Basketball Assistant Coach. During his time as a college basketball coach, he learned a great deal about humility, service, and the value of relationships. His duties as a recruiter, coach, mentor, and more, have awakened his awareness of the importance of laying a foundation of trust, transparency, and faith in everything he does.
For the past six summers, Rudy has also worked for a company called Point Guard College. During this time he has taught the game of basketball to thousands of athletes across the country.
Rudy's experiences as a player, coach, and skill development trainer have provided him with a very holistic view of the game of basketball. His goal is to be a teacher of life through the game and to help athletes understand what it truly means to train according to their aspirations.
"I am excited to be a part of the Blue Collar Basketball Family and help with their mission of growing young people through the beautiful game of basketball."
Sam Allen on the addition of Rudy to the BCB Team: "Rudy is a top-notch person and teacher of the game. We are so excited to add him to our BCB team. He will have a great impact on the players and coaches that he works with. He understands the discipline and commitment level required for players to become the best version of themselves. Rudy was a very successful college player and college coach. Those experiences have and will serve him well in developing players."
Coach Mason Ambler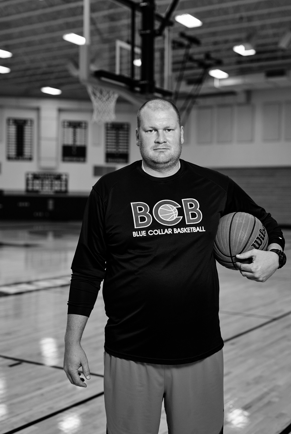 Biography
Coach Mason Ambler grew up in Stone Mountain, Georgia where he attended Parkview High School. Upon graduation from Parkview, Mason played one season at Hiwassee Junior College before finishing his final three years of eligibility at Coker College (NCAA Division. II).  At Coker, Mason was a three-time All-Conference team member, including his senior season in which he was an NABC All-Region selection.  He was recently named as a member of the Coker College All-Time Team and still ranks Top Ten in career scoring and rebounding.  After graduating with a bachelor's degree in Business Management, Mason played one professional season in the Irish Super League (Moycullen, Ireland).
Mason began his coaching career in 2011 when he joined Sharman White at the prestigious Miller Grove High School (Lithonia, Georgia) and served as an Assistant Coach with an emphasis on post player development.  During his five years with Miller Grove, they won four GHSA State Championships, played national schedules and competed in the 2016 Dick's National Championship. 
Mason continues to utilize his degree in business where he serves as a national sales rep covering the Southeastern United States and as of the Fall of 2016, Coach Ambler joined the team at Blue Collar to share his passion and love for the game.  Mason serves in a variety of roles with BCB. He provides on court teaching with BCB's team training and travel ball teams. Mason will also help provide leadership to Blue Collar Basketball Showcase Events in the 2017-18 HS season. The HS showcases annually feature some of the top HS teams in the peach state and Southeast.
Coach Milt Travis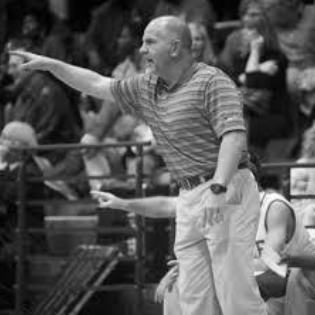 Biography
In his 34 years of coaching, Coach Travis has taken 3 different schools to the state tournament multiple times. He has rebuilt 4 different HS programs based on the principles of fundamentals and intensity. He has taken teams to multiple state final fours, but some of his proudest accomplishments are the relationships he has built and that former players of his are successful adults as spouses and parents working in different professions such as lawyers, teachers, bankers, doctors, ministers, armed forces and more.
"Coach Travis's experience and wisdom has been so valuable to what we are doing. His experience in developing players at the HS level for almost 35 years as well as running highly successful camps has helped us improve our approach. When I first got into coaching, I spent time learning from him the importance of developing strong relationships with your players.  He lives that out in a very real way.  Coach Travis has been able to help us improve our skill development progressions while also reinforcing the thread that runs through all of our teachings – a blue collar, toughness approach."
"I would highly endorse Blue Collar Basketball and Sam Allen for individual and team training for basketball. I have known Sam as a high school and college player and as a coach. He has become quite a student of the game as well as having a tremendous work ethic. He not only knows how to play the game, but has become very adept in teaching the game."
Coach Eddie Martin, Greater Atlanta Christian, 5 time GA high school state champion
"Coach Sam Allen is the hardest working person I know. As a teammate of his in college no one worked harder to be the best he could be, and this has carried over to coaching. The name Blue Collar Basketball is a true representation of who Coach Allen truly is."
Coach Jeremy Adams, Sequoyah High School, 2011 Region 7AAAA Champions